One of the most persistent and difficult issues landlords, managers and community associations must face are noise disputes. They can be quite difficult to resolve since they cause much unrest and issues with the people involved. If the association acts fast though, the problem could be solved effectively and quietly without things being dragged into court.
There are different provisions which cover the different aspects of noise transmission, such as the following: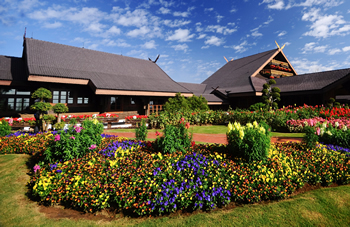 Floor cover
No changes in the covering materials installed in the units is permitted without the strict agreement of the Architectural Control Committee. If the noise levels and sound transmission between units need to be lowered, then this means you will have to cover all floor areas apart from entryways, bathrooms and kitchens with carpeting or a similar insulation material which blocks sound transmission. Bathroom flooring can be made of linoleum with acoustical cushioning effect or a similar material with such qualities.
Transmission of sound
The units can't be altered in ways that would act to increase the transmission of sound to nearby units. The replacement or modification of the floor coverings or any other actions that would change the sound transmission qualities of the unit are strictly forbidden by the association.
Floor noise transmission standards
The changes in flooring that separates different units must follow the code-compliant properties for reducing noise levels. Impact and airborne insulation needs to satisfy the requirements of the association, such as installing such materials that have a Field Impact Insulation Class of at least 50 or higher.
The other thing that needs to be addressed is how to respond to a noise complaint. The complaints can be presented by the owner of a unit who responds to noise by reporting to the board about loud noises coming from neighboring units. The report may also include the fact that they are aware of the unit's hard-surface flooring and they may also require the association to intervene on their behalf to ask the owner of the offending unit to remove the hard surfaces and replace them with carpeting.
Eventually the board will need to ask the offending unit owner to deny or verify the complaints of the events that allegedly happened. A manager will need to check out the claim by requesting the chance to make an inspection. In many of the situations involved the exchange can continue for months, leading to much frustration.
In all cases however the association's assistance can be called upon to deal with issue before calling up for legal help as a way of approaching things with less force involved. Such noise issues can be subjective, depending on the case and the two owners. It is the obligation of the association to enforce the rules and regulations as they are written, but it must also respect the rights of both owners as much as possible.
More details at http://moving-van.org.uk/set-up-a-budget-for-your-bromley-furniture-removals/