Rock Hill Condos for Sale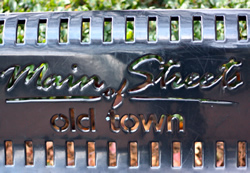 Rock Hill is widely recognized as one of South Carolina's most attractive places to live. Located in north-central SC, approximately 20 miles south of Charlotte, the city is a really convenient option for professionals who work in Uptown but would prefer to live farther away from the city. In addition, this location offers easy access to Raleigh, Durham, and Greensboro in North Carolina, as well as Columbia, SC, and Atlanta, GA.
Historic charm, business-savvy development, and intelligent expansion make Rock Hill one of the area's most successful cities. It boasts a growing community of 67,000 residents and occupies over 36 square miles of property – making it the largest city in York County, SC, and the only major South Carolina city in the Charlotte area.
The city falls under Rock Hill School District 3 – a district that is recognized for providing excellent educational opportunities for Kindergarten to high school students. The district contains a variety of schools, so families in the area have plenty of options. Rock Hill is also home to three colleges and universities: Winthrop University, York Technical College, and Clinton Jr. College.
Those who are considering Rock Hill townhomes for sale should know that the area offers residents all kinds of recreational opportunities, as well as plenty of entertainment options. There are multiple parks and walking trails, as well as an 11-acre garden paradise that's free to enjoy. You can also take advantage of old town historic walking tours, sports tournaments from spring to fall, and several different annual events and festivals.
If you're interested in one of the many Rock Hill condos for sale, contact one of the friendly and helpful real estate agents at Henderson Properties. They have ample experience in the area, and are ready and waiting to help you find a Rock Hill townhome that meets your needs, while making the process as pleasant and hassle free as possible.